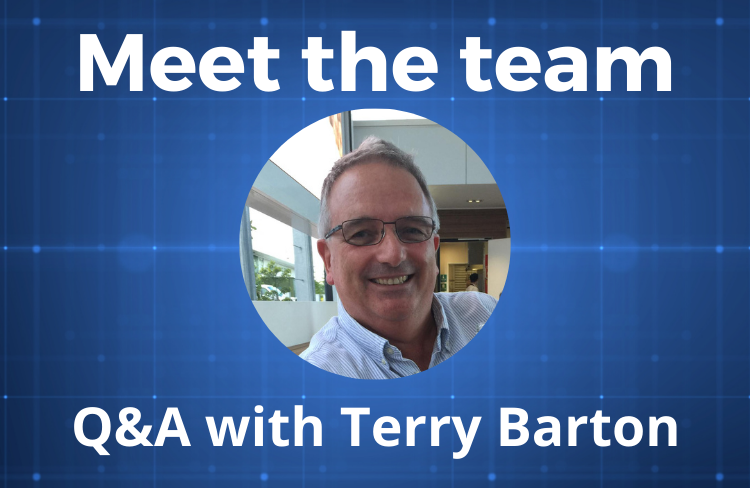 Author: Josh Barton | Date published: 22 March 2021
Meet Terry Barton, founder of BrokerReady Australia and our CEO. Terry is truly engaged with our partners and passionate about providing the highest level of support. Read our full Q&A with Terry and find out about his proudest moment at BrokerReady:
When did you start BrokerReady?
I founded BrokerReady in late 2015. We recognised there was a need for smaller insurance brokers to have the same feature-rich IT environments that were reserved for the larger brokerages with larger budgets. In the day, these features included secure remote and mobile access, emails to smartphones, greater reliability, data backup systems that we could rely on and importantly immediate access to support.
What were you doing before BrokerReady?
Before BrokerReady I was consulting in the Australian Financial Services Sector. I have grown with applications like Ebix Microbeat, now Winbeat. Manual faxing of documents and migrating to Emailing and seeing to the evolution of Document Management Systems. Clients had on-premise servers and are now moving to cloud-based environments.
What is your role at BrokerReady and what does a typical day look like for you?
At BrokerReady we regard our clients as "partners". We are dependent on their success. We act as CIO (Chief Insurance Officer) for all our clients. We assist our partners with a broad range of inquiries from; selecting internet provides, broking applications, assistance with underwriter and insurer audits, brokers onboarding AR's and acquisitions along with the complexity and challenges of Cyber Threat Management. As CIO of BrokerReady, I am also responsible for our own business development and administration.
What aspect of your role do you enjoy the most?
I enjoy seeing BrokerReady partners succeeding and growing. It is common for small brokers to come to BrokerReady to completely manage their IT environment. This allows them to focus on growing their business. Our partner base is growing and adding staff daily!
What makes BrokerReady special in comparison to other places you've worked?
BrokerReady is truly engaged with its partners. We have extremely close relationships. All partners have our mobile phones numbers and can access support 24/7. The BrokerReady team is extremely proud of what we have achieved and the success of our partners.
What is your proudest moment at BrokerReady?
During the very difficult times of lockdown, all our partners had the challenge of sending everyone home to work while still attempting to run their brokerages. We had several calls from business principles advising us that the transition to work from home was "transparent" and "seamless".
What is your favourite holiday destination?
Cruising the Coral Coast. The Coral Coast is simply stunning, in particular the colours and isolation. I find being out of the internet and mobile phone access extremely relaxing.
If you could meet anyone in the world dead or alive who would it be and why?
Steve Jobs. Steve changed to the IT landscape, practically in smartphones. When the other mobile phone manufacturers were not doing much (in hindsight), Steve Jobs added; touch screens, cameras, music, internet, battery life… Steve power on with his visions. He did not allow budgets to constrain him.