Our customers are at the heart of everything we do and we are committed to providing the highest level of customer service.
Here's what our customers have to say about the Broker Ready team and our service:
"We've been using BrokerReady since 2016 and I have to say it transformed the way we manage our business. BrokerReady provide us with a powerful and reliable service with guaranteed uptime. This includes monitoring and management of day to day backup and disaster recovery (DR) capabilities. As an Australian Financial Services Licence holder, this is crucial to ensure we meet our compliance obligations and our ability to service our clients and a delegation of authority.
Terry and Josh are friendly, always accessible, helpful and extremely knowledgeable. We highly recommend BrokerReady Australia to anyone looking for performance cloud servers & Hosting. "
Norman Chilchik,  Managing Director, Integrated Insurance Solutions Pty Ltd.

"The team at Broker Ready have been a professional and supportive business partner for our business from day one. Their cloud-based solutions give us peace of mind from a business continuity point of view and provide our people with workplace flexibility. They are always responsive and helpful when we need them which is clearly a cornerstone of their business."
Simon Trowell, Director, Acumen Insurance Brokers

"Ballina Insurance Brokers has been working with the Team at Broker Ready led by Terry Barton since 2015, the level of service and understanding of my business needs is impeccable. I know if we have a major outage my data is safe and business will be operational within our agreed service standards, this is great peace of mind. "
Andy Pepin, Director, Ballina Insurance Brokers

"Since moving onto the BrokerReady Cloud based platform, I have been very impressed with the level of support we have received from both Terry and Josh. Whether it's an early morning call or even on weekends, BrokerReady are there to provide support to ensure our business systems continue to function. "
Ian Garbutt, Principal, Bestmark Insurance Brokers

"Eagle Eye Group" was was founded in August 2017 and from the outset partnered with Broker Ready after undergoing extensive review and research of the IT Market to find a partner to achieve our rapid growth plan. In the 15 months of trade we have grown from 1 to 24 staff and have completed 5 acquisitions and opened 3 local and one international office. In all M&A portfolio transitions there was never a time that the other party had better understanding of capability than Terry and the team and in all, the guys at Broker Ready have been of value and not a concern".
Luke Eagle, Group CEO, Eagle Eye Insurance Solutions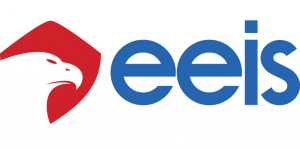 "Dealing with BrokerReady has given us peace of mind that our data is as safe as could be. Also we no longer have to purchase hard ware such as Servers and keep updating it and keep abreast of IT because BrokerReady does that for us. When we need to replace hardware such as computers we pay the basic and all the software licences etc are provided and installed by BrokerReady.  Terry and Joshua are always a pleasure to deal with and nothing is too much trouble, they are always available or get back to us asap. Everything is fixed with minimum of fuss. Microsoft suites are the latest and updated etc."
Janet Koch, Director, KIB Group

"We have been using the Services of Terry Barton and Broker Ready for the past 3 years and couldn't be happier. The Broker Ready system is robust, Terry understands our business and he is accessible and responsive in the rare event of an issue. – True professional with excellent service."
Oscar Martinis, Senior Partner, McDougall Kelly & Martinis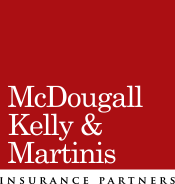 "Optimus 1 has been using BrokerReady for a number of years to great success. It just works! Safe, secure, and reliable access to our data from anywhere. Highly recommended"
Barry Koch, Director, Optimus 1 Insurance Brokers.

"Terry and his team at BrokerReady did an amazing job for us.  They migrated us from our existing server to the BrokerReady servers, and the whole process was completed on time and with the absolute minimum of disruption.  Their attention to detail in preparing for the move was outstanding, which ensured the whole process was as smooth and seamless as possible.  Any issues that arose after the move, and inevitably there are always some when you undertake a complex migration such as ours, were quickly and professionally dealt with.
Now we are with BrokerReady, I wish we had done it ages ago.  We could not recommend them more highly."
Alex Thornton, CEO,  Quantum Underwriting Agencies

"Previously we managed our own servers via external contractors, which was time consuming & sometimes problematic. Since moving to Broker Ready in Nov 2017 our IT has run much more smoothly & involved less of my personal input each day. Whenever there is an issue & there has not been very many, we simply contact the Broker Ready Team and they deal with the issue, keeping us informed of progress & resolution."
Craig Wardle, Director, Wymark Insurance Brokers Pty Ltd